Being small allows us the luxury of meticulous scrutiny. However, we must give the lion's share of the credit to our soil. Frankly, some soil just makes better wine than others. Bruce thanks his father for that.
Bruce Russell's connection to the land started at a young age. He grew up working on the family ranches in Sonoma County. His first taste of farm life took place on a dairy farm just outside of Sonoma and later on the family ranch located near Healdsburg. He split his time between skipping rocks on the nearby Russian River, caring for the farm animals, and working the soil.
He spent his formative years attending a one-room schoolhouse off Westside Road, then on to Healdsburg High School, Santa Rosa Junior College, and ultimately to UC Davis where he earned an undergraduate degree in math and a PHD in Philosophy.
Today he teaches Philosophy at Wayne State University and writes in ethics, theory of knowledge, philosophy of religion, and philosophy of film.
His early years taught him to appreciate the potential of a well-cared for piece of land, while his years as a professor, teacher, mentor, and writer have cultivated a life-long passion for keeping an eye on the fine details.
These traits have benefitted our wines well.
The Russell Vineyard is on land the family has owned for over fifty years. It is located off Westside Road, a popular winery road that runs along the west side of the Russian River. The two-acre vineyard sits on a hilltop in the middle of a 208-acre ranch with steep hills dotted with oak, madrone and manzanita trees.
A creek flows through the property in winter and the neighbor grazes his dairy cows on open grass-covered slopes in the back of the ranch. Deer, foxes, bobcats, coyotes, quail, raccoons, wild pigs, and turkeys are common visitors to the vineyard. The Russells raise Dwarf Goats and miniature horses as pets. And Jake the retired border collie keeps the goats out of the roses and barks at squirrels, both real and imagined.
Wine from the vineyard has been sold at some of the finest restaurants and wine shops in the San Francisco and Detroit area.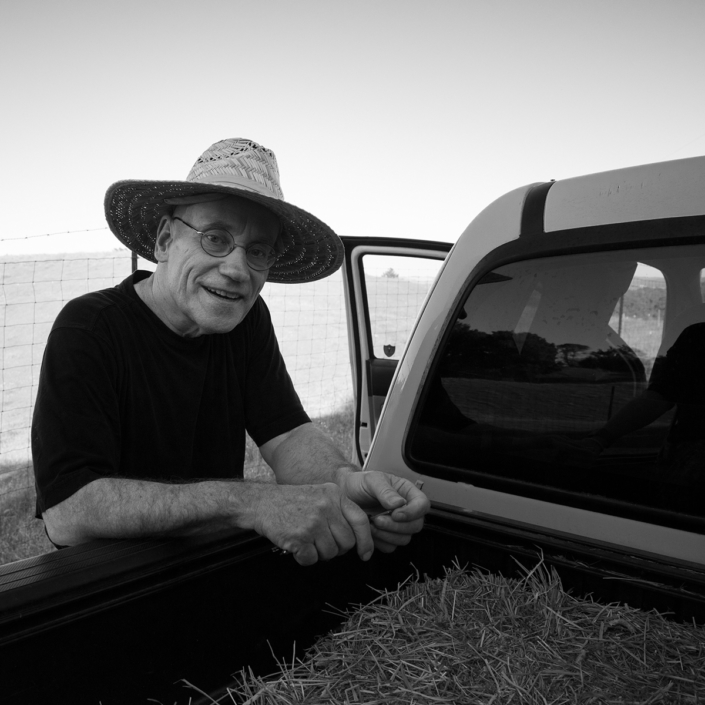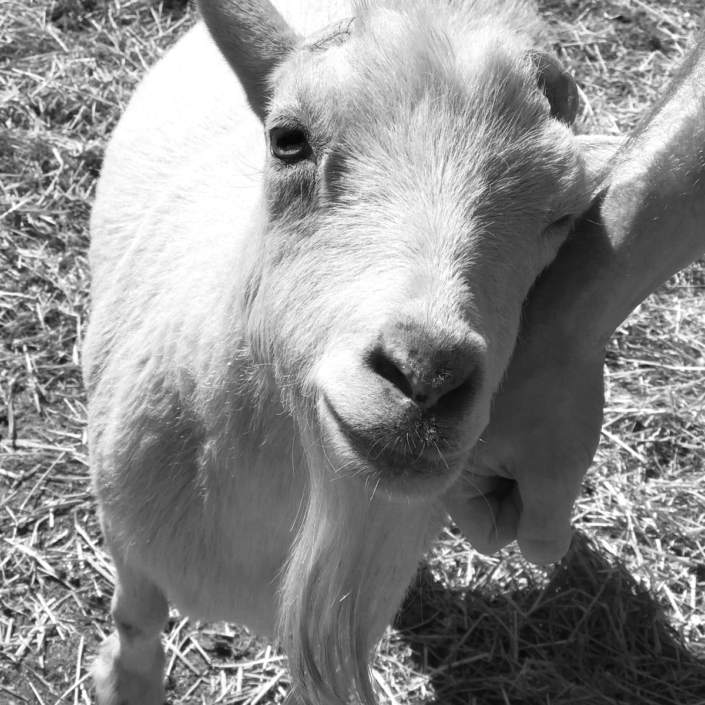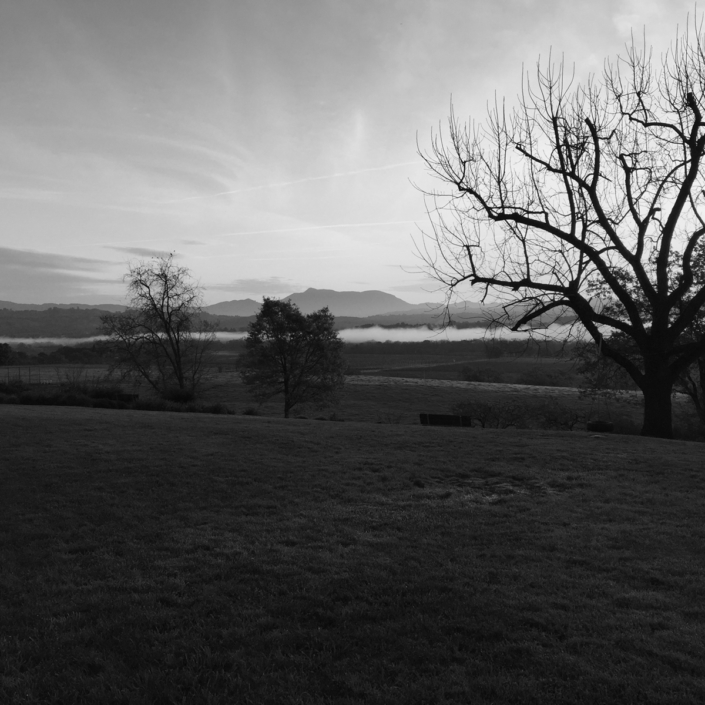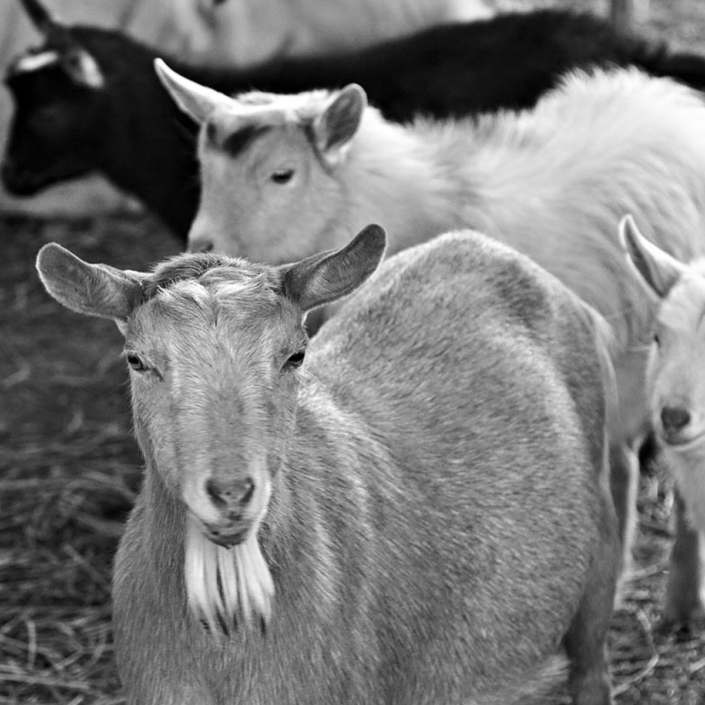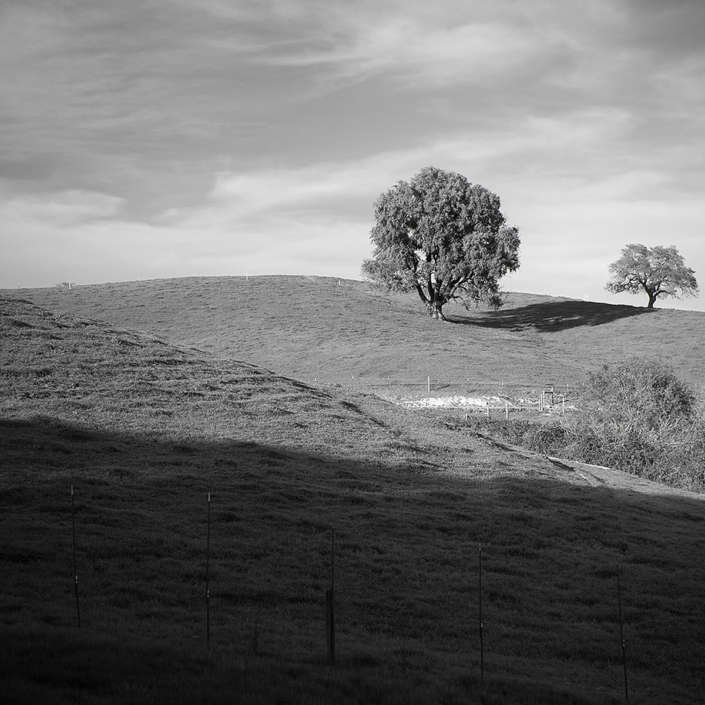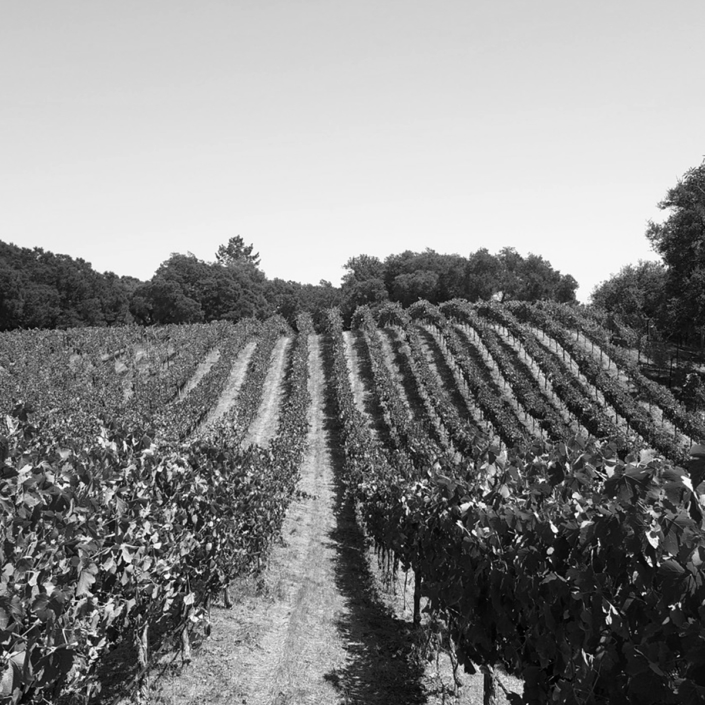 The early days of the vineyard.
Keep up on our news and events!